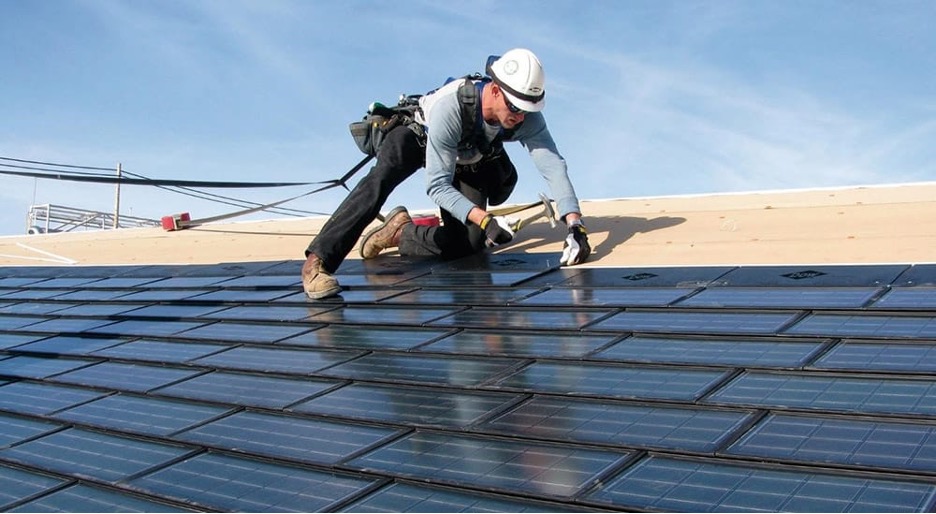 The roof is arguably the most important part of a building and this explains why the maintenance should be done regularly. A good roof protects the building from adverse weather conditions and without it, you will find that the integrity of the building will be affected.
For commercial enterprises, keeping the roof in good shape is a top priority. This is because a bad roof can cause damages to products stored in the building through rainfall or heavy wind. If you stay in Middlefield Ohio, you will find that commercial outfits prefer to fix their roof during spring to enable them to verify that the roof is in good condition.
To achieve this, they look for commercial roofing contractors. These are specialized contractors who handle commercial buildings. They handle roof installation and repair in commercial buildings to suit their business needs.
Finding a good commercial roofing contractor can sometimes be difficult especially when you don't have a guide handy. Working with an experienced Roofing Contractor in Middlefield Ohio or any other location allows you to have the best hands handling your roof which makes it durable. It also saves cost as you do not have to spend money regularly fixing the same roof.
Before you work with a contractor, try to make inquiries about their services to know if they can serve your needs. With this, you will decide whether or not to go ahead with the arrangement. To help you find good roofing contractors, we have discussed some helpful tips in this article. Please feel free to check them out.
How to Know a Bad Roof
The following are some signs that show you have a leaking or bad roof:
Occasional Dripping
Moisture and drips that appear on the wall of a building can be a sign of a leaking roof. If you notice these signs, you will need to call a contractor to have the roof of your building checked.
Water Stain
If there are water stains on the ceiling of your building, it is a sign that the roof of your building has a big hole. Usually, it forms a large puddle and if you do not fix it as soon as possible, the hole will become larger and cause more damage to the building.
Water Stains on the Outside Walls
If there are watermarks on the outside walls, you may have a leaking roof. Usually, it takes the form of a line drawn from the ceiling and down to the walls. You can see it even from a distance. It is recommended that you make effort to fix it immediately you notice to avoid further degeneration into bigger issues.
Finding a Good Roofing Contractor
Commercial Roofing contractors are different from residential professionals. To find them, the following tips will come in handy:
Contractor's Experience
Since the roof is a delicate part of a building, it will be a wrong idea to contact a novice during installation or repair. To find out if a contractor is experienced, you can run background checks both offline and online.
It is common to find experienced contractors whose services come at a cost but the quality is usually top-notch. Although pricing is not always a yardstick for measuring the experience of a professional, it goes a long way in helping one figure out who to work with.
License
You do not want to work with an unlicensed contractor. One wrong move to make is to allow someone who does not have a contact address to handle the roofing needs of your establishment. This is not just dangerous but it also puts your business at risk as a little wind can blow off the roof and leave your wares at the mercy of the weather.
It is recommended that you verify the license of a contractor before working with them. This way, you will be ensuring the safety of the building and your business. Unlicensed contractors are known to perform roofing scams and if you are not well grounded, you can fall victim to their scam.
To assist with spotting some of these roofing scams, you can read this article.
Warranty
Reputable roofing contractors offer a warranty to their clients for the services rendered. The essence of this is to ensure that your building stays under a cover if they do not meet your needs.
Use Local Contractors
Using local contractors offers a solution to spending long hours or a few days researching a company in another town. With this option, you can easily access a company in your town that offers the same services as the others in other locations.
The benefit of using a local option is that they are always available if you need their services urgently. If there are issues with your roof after installation, you can always refer to them and they will attend to you within a short while unlike a professional coming from another town. Also, the cost of their services is relatively cheap due to the absence of overhead costs arising from transportation and other logistics.
Documentation of Agreement
Every good contractor wants the contract to be in print. This way, the interests of both parties will be duly protected. As a client, you need to make sure that no aspect of the contract takes a verbal form. The essence of doing this is for reference purposes if they fail to fulfill the terms of the contract.
A contractor that wants a verbal agreement between both parties is likely to be a shoddy tradesperson and you should avoid such people. To be safe, state clearly how payment will be made and this is usually after you have inspected the project and confirmed that it is satisfactory.
Conclusion
Fixing the roof of a commercial building is usually different from a residential apartment. It is very sensitive and requires a professional who understands the importance of giving clients the best. With a little search, you can find contractors who specialize in fixing the roof of commercial buildings. You can contact them if you need their services.